New School Aikido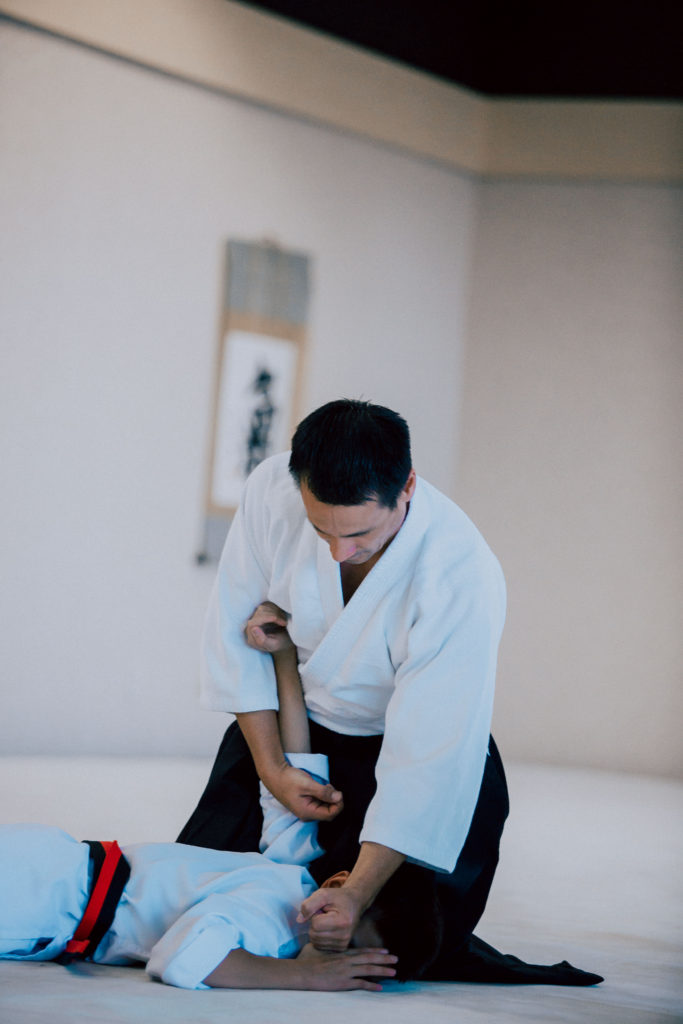 New School Aikido has been in Stockton, CA for over 30 years. Aikido is a martial art created through a philosophy of non-violence. Through take down and throwing techniques aikido is an effective and safe form of self-defense for people of all ages and sizes. Violence only perpetuates more violence, through the practice of aikido you learn to reject violence and resolve yourself to living in peace. We work with organizations such as PCS (Person Centered Services) and we are vendors for Visions in Education. More than anything aikido is a lot of fun! And it helps us to live happier and more peaceful lives.
Important update!
Happy New Year! We feel the time has come for some changes here at the dojo as the world around us has been in a state of change. The issues brought about by the COVID-19 virus along with concerns regarding vaccines, and health and safety regulations, ect. force us to look into adapting new ways of holding classes.
Through smaller classes we can minimize the risks associated with the spread of COVID-19. Smaller classes will also better accommodate individual students' needs and we will be focused on individual growth of each student in terms of promotions and overall growth.
Classes that only have a few students lead to a more focused training, and can be credited as two classes toward your next belt
All promotions will be individual and based on each students personal progression, instead of class-wide promotions
The pandemic has forced a lot of changes to our lives and a lot of changes in our communities. As we look forward, and past all of the negative energy brought about by COVID-19, we are setting our sites toward building an even stronger aikido community than we've had before. We are inviting all of our students to take advantage of new programs at the dojo.
Assisting classes – By helping our teachers you help yourself to a better understanding of aikido and have more opportunities to be involved in classes
Teacher's training – Each student grows in their own way. Sharing your perspective on aikido not only effects your personal growth but helps fellow students and new students to see aikido from a different angle
We will be adhering to all precautions regarding COVID-19 and ask all participants to respect the guidelines set out by the CDC. As we are working in close proximity of other students it's important we do everything we can to keep them safe. We are sorry for the inconvenience, but the safety of our students here is the most important thing to us.
Due to the omicron variant we are sticking to a vaccination requirement for participation in any of our programs and classes for the time being.
Begin your Journey today.
Self-defense, Fitness, Peaceful Mind
Discover the beautiful Japanese martial art known as Aikido. While most martial styles focus on fighting and damaging an opponent, Aikido removes the fighting element, creating a defense system based on movement, harmony and conflict resolution while avoiding injury to your attacker.
"Aikido is not a technique to fight with or defeat the enemy. It is the way to reconcile the world and make human beings one family"
-Morehai Ueshiba, O'Sensei, founder of Aikido
Discover skills for everyday Life
Aikido is more that a set of skills for self-defense; the art can give you a new way of living, discover peace in the most stressful times, learn to resolve conflict at home, work, and within.
"True victory is victory over oneself"
You can try Aikido, get the first two classes free. Best way to know if something is for you is to experience it and learn about it. You can check out our class schedule to find out what class is right for you.